Our Covid-Related Policies
Masking will be optional for our 2022-2023 concerts at both our Santa Fe and Albuquerque venues, but please feel free to mask up if it makes you more comfortable!
Vaccinations (and boosters) are highly recommended.  The performers are all fully vaccinated and boosted.
NOTE:  We will follow any changes in mandates stipulated by the state or by our venues. 

Our Next Concert
In 1588, Nicolas Yonge published an anthology of Italian madrigals with "Englished" texts titled Musica Transalpina, ("Music Across the Alps").  Its popularity reflected the Elizabethan era's enthusiasm for Italian music, and led to the development of a distinctly English madrigal style.  This program will include instrumental and vocal selections, both by English composers and the Italians who inspired them.
Saturday, Oct. 8th, 4:30 p.m.
St Bede's Episcopal Church
Santa Fe
Sunday, Oct. 9th, 4:30 p.m.      
St. Michael and All Angels Episcopal Church
Albuquerque 
NOTE: Online ticket orders must be purchased no later than 24 hours prior to the performance. After the 24-hour deadline, you will still be able to purchase tickets at the door if they are available. You may also request that tickets be held for you for pickup at the door—please contact us via email or phone.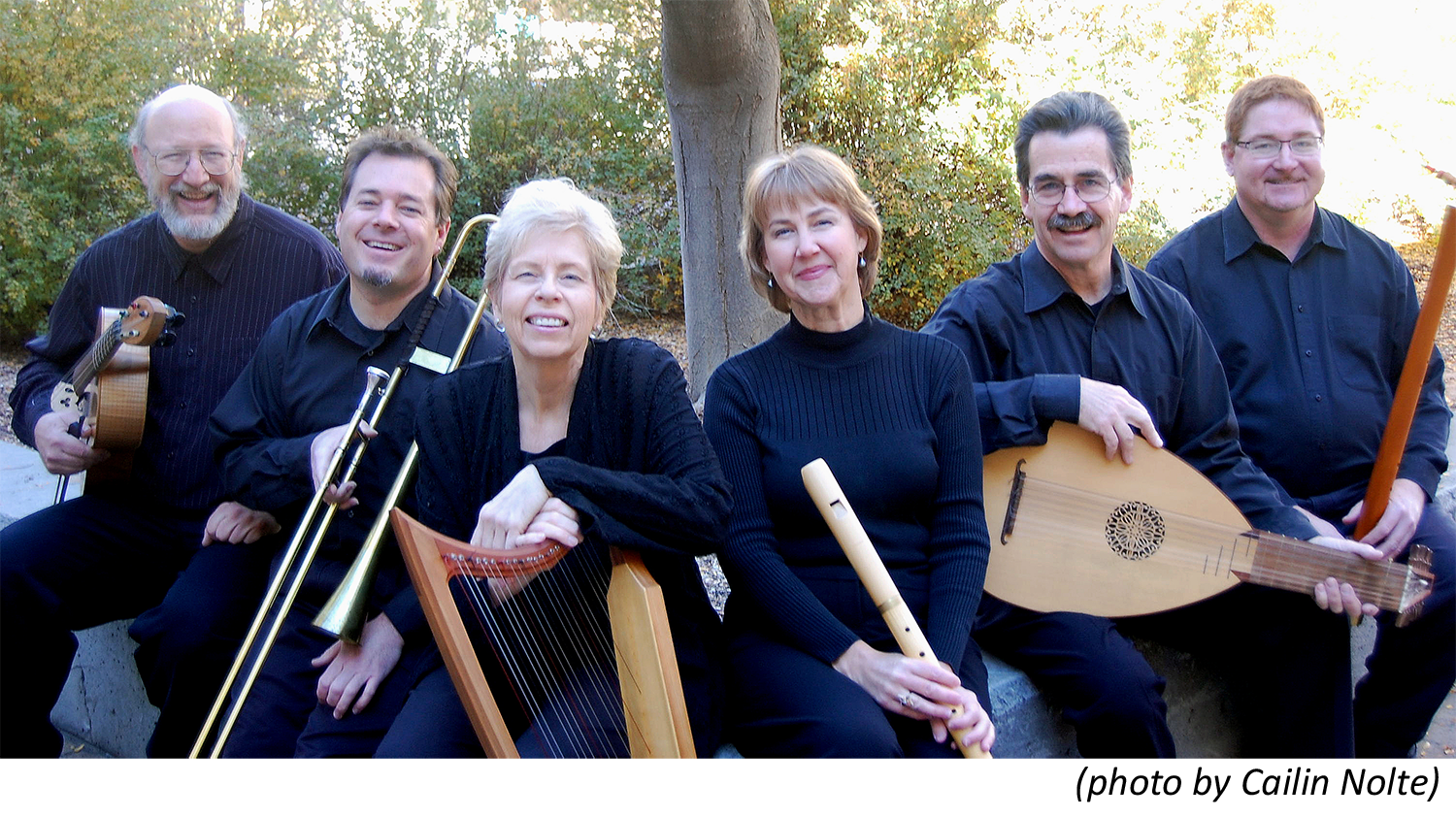 Left to Right – Art Sheinberg, Hovey Corbin, Colleen Sheinberg, Ruth Helgeson, David McGuire, Dennis Davies-Wilson
Música Antigua de Albuquerque
1017 Roma NE
Albuquerque, NM 87106-4733
(505) 842-9613
musicaantigua@comcast.net
Send questions or comments about this website to musicaantigua@comcast.net
All information, images, and materials contained herein are copyright © 2021 by Música Antigua de Albuquerque unless otherwise noted.
Last updated on June 24, 2022