Now that things are opening back up and well over 60% of New Mexicans have been fully vaccinated, we are hoping to get back to a normal concert season.  We are planning for our usual series performances, with of course the knowledge that if the pandemic situation changes, we may have to make accommodations.  We will also be following any restrictions that are required by either the state or our concert venues.


Our Covid-Related Policies
In adherence to current Covid-19 mandates, masks will be required for everyone, both vaccinated and unvaccinated, at our October concerts. The performers are all fully vaccinated and will be performing with masks.
We believe that our venues will be allowed to be open to 100% capacity, and that no distancing measures will be mandated.   Just in case things change regarding venue capacities, we recommend that you order subscriptions or single tickets ahead of time if possible.  You can help us  alleviate crowding and long lines at the ticket desk if you already have your tickets in hand.
If things change, we may need to adjust these policies.  If we need to cancel a live performance, our current plan is for the program to be live-streamed instead.  In that case, we will of course refund tickets upon request and the procedure for refunds will be posted on the website.

Our Next Concert
 Christmas Music from the Middles Ages & Renaissance
December 12th, 4:30 p.m.       St. Michael & All Angels Episcopal Church, Albuquerque
December 18th, 4:30 p.m.            St Bede's Episcopal Church, Santa Fe
December 19th, 4:30 p.m.       St. Michael and All Angels Episcopal Church, Albuquerque 
NOTE: Online ticket orders must be purchased no later than 24 hours prior to the performance. After the 24-hour deadline, you will still be able to purchase tickets at the door if they are available. You may also request that tickets be held for you for pickup at the door—please contact us via email or phone.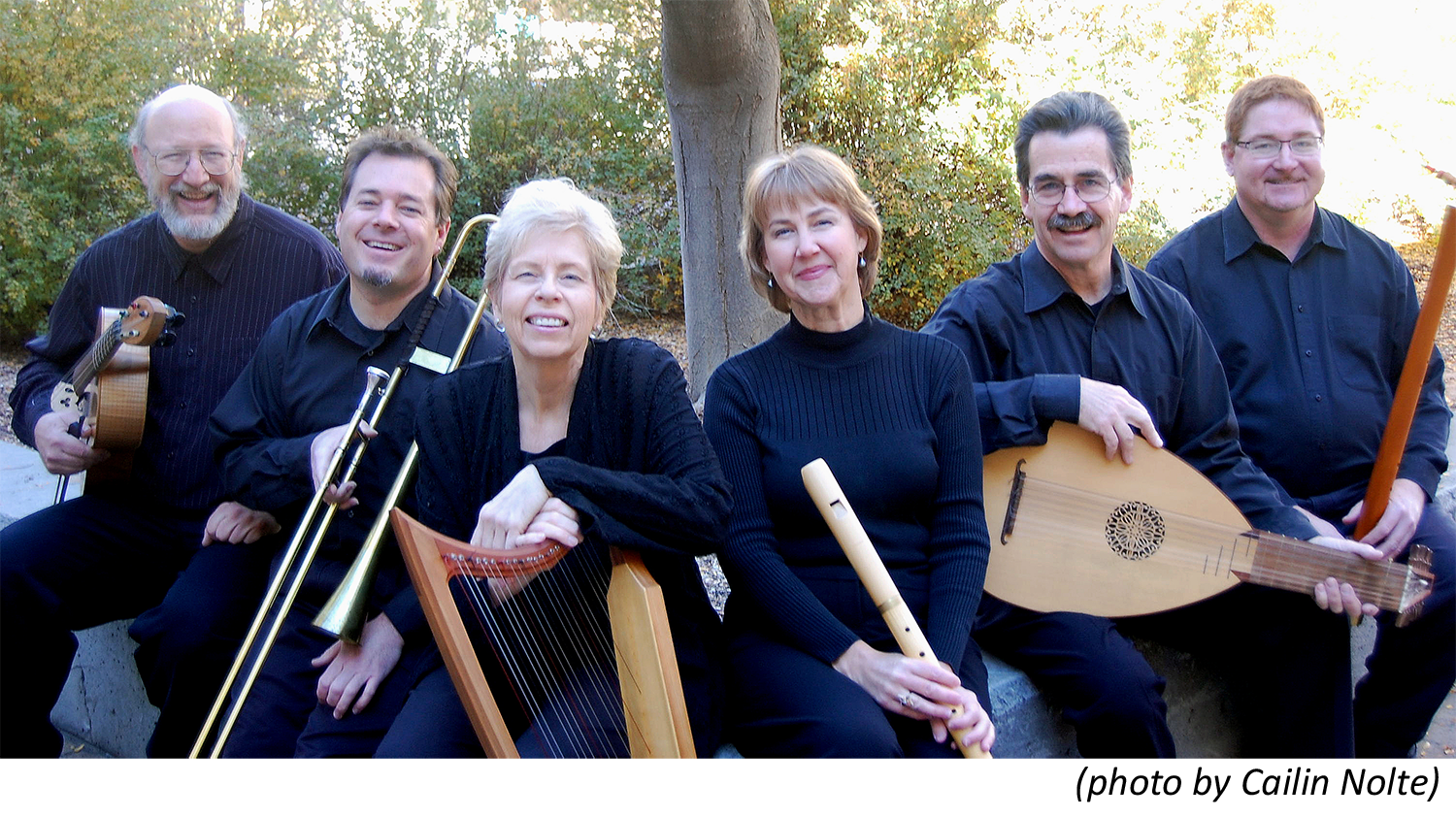 Left to Right – Art Sheinberg, Hovey Corbin, Colleen Sheinberg, Ruth Helgeson, David McGuire, Dennis Davies-Wilson
Contact Us
Fill out the form below to get in touch.

Música Antigua de Albuquerque
1017 Roma NE
Albuquerque, NM 87106-4733
(505) 842-9613
musicaantigua@comcast.net
Send questions or comments about this website to musicaantigua@comcast.net
All information, images, and materials contained herein are copyright © 2021 by Música Antigua de Albuquerque unless otherwise noted.
Last updated August 10, 2021